Publishers Urge Advertisers to Kill Flash in Favor of HTML5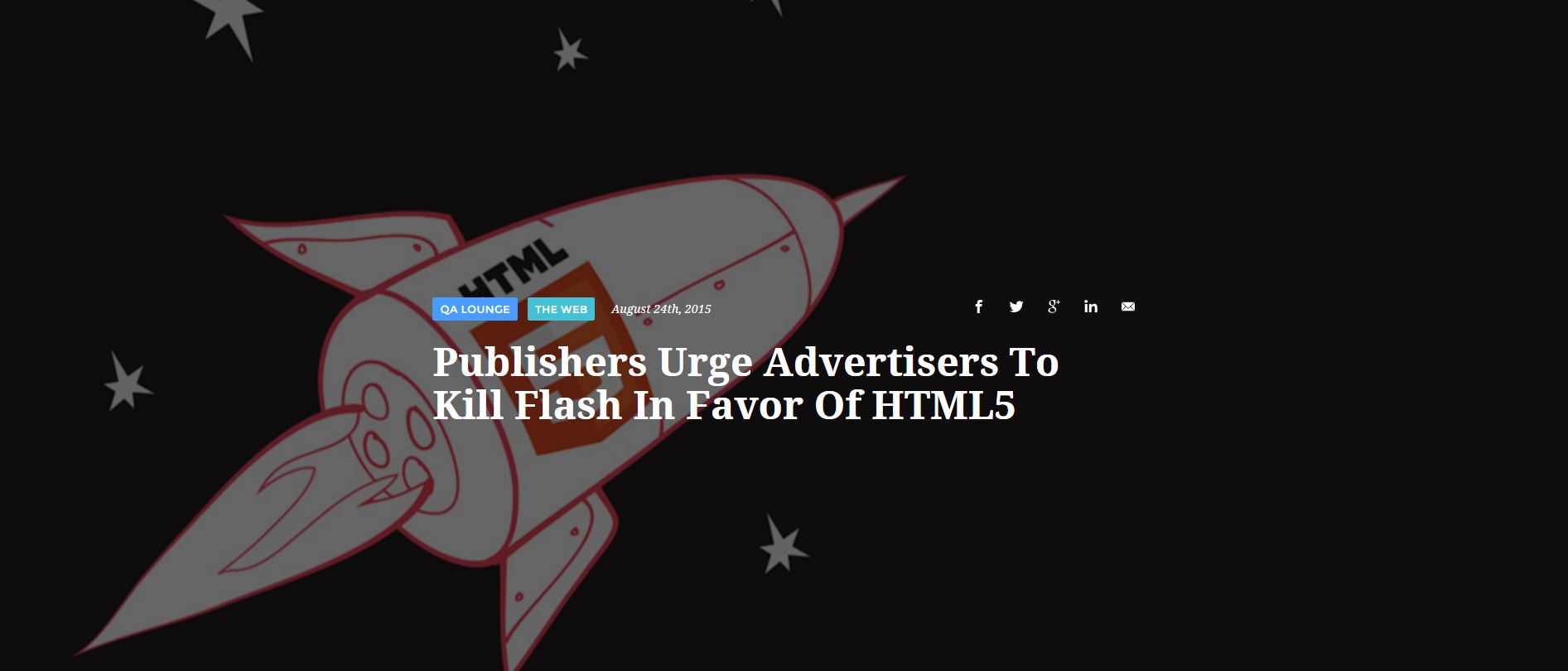 After the recent announcement made by Amazon that its ad service will no longer include Adobe Flash, publisher and advertisers alike are following in flocks to switching their focus on HTML5 for their future creative ad needs.
With our high-impact rich media and HTML5 ad units, publishers won't have to worry about urging advertisers to focus on a new solution for creative ads. The future of creative is here and now at Jetpack with our non-standard HTML5 units leading the next generation of premium ads.
To read more about the topic du-jour that's stirring up the digital ad community, click here.
Original post is from ARC by Applause.